Triple talaq petitioner Shayara Bano: Will join BJP if given opportunity
By: Express Web Desk | New Delhi |
Updated: July 8, 2018 6:24:22 pm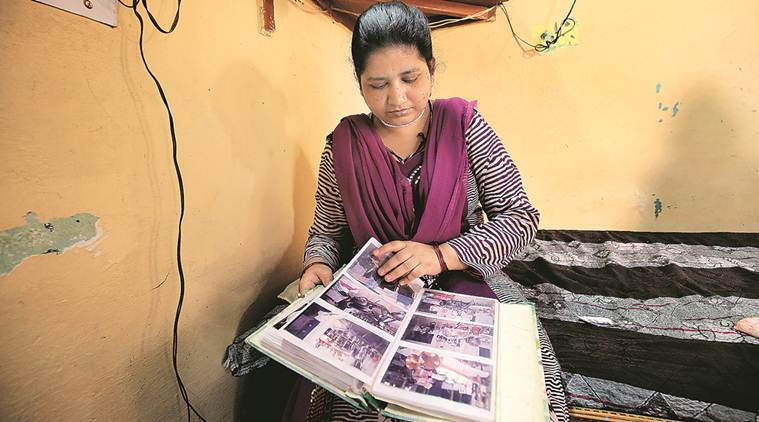 Shayara Bano said: "I have decided that if I get an opportunity to join BJP I will definitely join then." (Express Photo by Ravi Kanojia)
Triple talaq petitioner Shayara Bano has hinted that she would join the BJP if she is given an opportunity by the party, news agency ANI reported. Bano, who had filed the first petition in the triple talaq case, lauded the central government's concern towards Muslims and the implementation of Uniform Civil Code (UCC).
"Our govt is concerned about Uniform Civil Code and thinking about the affects of polygamy. Looking at the concern of BJP govt towards Muslims I have decided that if I get an opportunity to join BJP I will definitely join then," Bano was quoted as saying by ANI.
A victim of instant triple talaq and domestic violence, Bano had moved the Supreme Court in 2016 seeking a ban on practices like talaq-e-biddat and nikah halala. Her petition was combined with five others which included Ishrat Jahan, Bharatiya Muslim Mahila Andolan, Gulshan Parween, Aafreen Rehman, and Atiya Sabri.
Bano, who is battling multiple ailments following several abortions, received a talaqnama (divorce) by post while she was staying with her parents in Kashipur, Uttarakhand. In her petition, Bano argued that "the Muslim husband's right to ask for divorce by uttering talaq three times in a row is completely unilateral, unguided, absolute and has no rationale. It cannot be identified with Muslim culture and is not part of Muslim law. So it is not part of religion and hence not part of the right to practice or propagate religion and deserves no protection."
On August 22, 2017, the apex court "set aside" the centuries-old practice of instant triple talaq or talaq-e-biddat in which Muslim men divorce their wives by uttering talaq three times in quick succession. The court also directed the Parliament to introduce a new law on triple talaq in six months. However, the proposed triple talaq bill could not move forward in Rajya Sabha in January's parliament session.
For all the latest India News, download Indian Express App
ie india