The oomph, the beauty and the craft, Madhuri Dixit is how they spelled perfection in the 90s
Written by Sampada Sharma | New Delhi |
Published: May 15, 2018 6:45:46 am
Madhuri Dixit turns 51 today.
Ever since the 90s kids grew up and desi pop culture became mainstream, we have popularised everything that the 90s stood for. Be it those Govinda-Karisma Kapoor dance numbers or even those little disc-shaped Tazos that we once got with potato chips, everything is a sacred piece of our memories. While cinema might have progressed a tad bit since then but the diet of films that we grew up on still commands our film choices. In a time when cinema's sole target was entertainment, we as a generation fell in love with Madhuri Dixit.
Now the truth is that a decade or two later, everyone remembers popular figures with respect. Even Aditya Pancholi's son is known as a star kid in 2018 but with Madhuri Dixit, this was not the case. She commanded just as much respect back in the day as she commands now.
Her aura, her stardom, her fame, it all grew manifold in just a span of few years and even while all of that was happening, we knew we were watching history in the making. There isn't any comparison between Dixit and her contemporaries as she was just in a different league altogether. She could be the girl-next-door who could just smile and be coy but she could instantly turn into a tease and make it sexy. "Choli Ke Peeche Kya Hai" from Khalnayak displays this talent of Madhuri perfectly. The actor could play the manipulative yet well-meaning woman (Beta) but she could also play someone who believed in love blindly (Dil To Pagal Hai).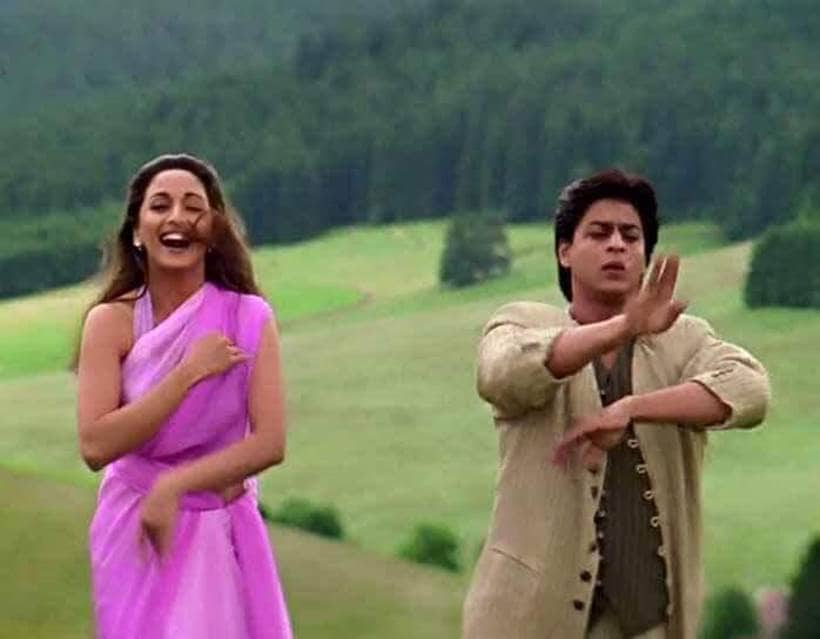 Madhuri Dixit in Dil Toh Pagal Hai with Shah Rukh Khan.
Her oomph, her beauty and her craft of acting were all intertwined in a way that one could just not separate them. To top this all, she was blessed by the Gods of dance and in the industry that heavily relies on its culture of song and dance, she became a goddess.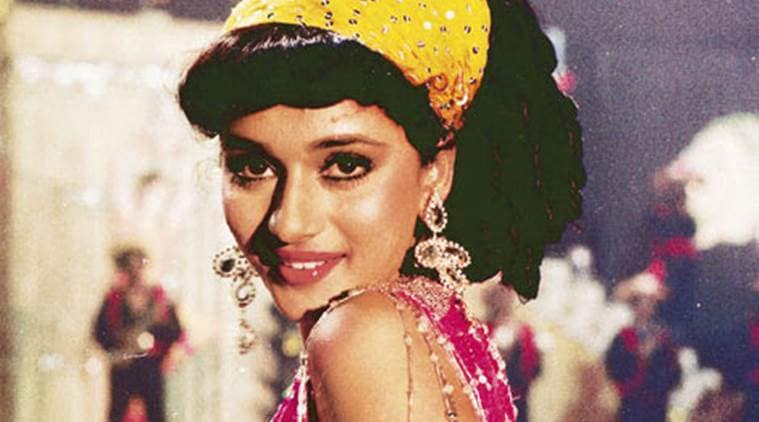 Madhuri Dixit in Tezaab's "Ek Do Teen."
If there could ever be a checklist for what a perfect Bollywood actress in the 90s needed, Madhuri Dixit would just check every box and still have some tricks up her sleeve that could surprise fans.
There is no denying that Madhuri must have worked day and night to develop the skills that we now know her for but one also can't take away the fact that she was blessed with more than enough gifts to achieve what she did. In simple words, the apt mix of luck and talent is what made her the star. One can't work on the smile that can light up a room but one sure can learn to dance with perfection. One can't work on being beautiful but they can learn to act.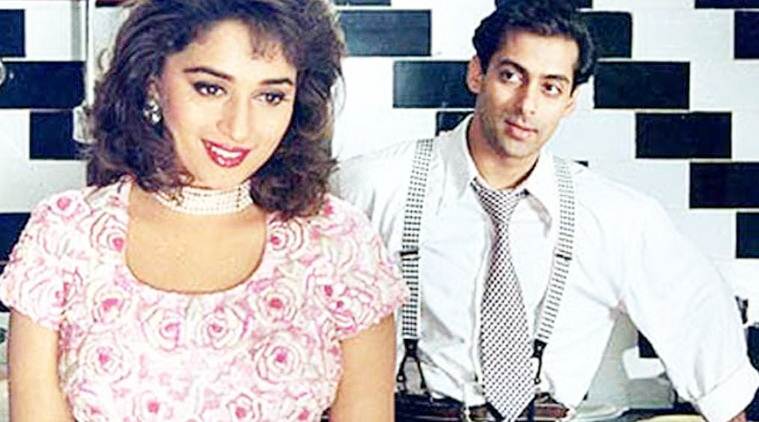 Madhuri Dixit played Nisha in Hum Aapke Hai Kaun.
Years passed and while Madhuri has made a few comebacks in films and television, for a certain generation, she will always be the woman who will be reminiscent of the 90s and no matter how many Jacquelines come and recreate her songs, the Madhuri Dixit style will always stay intact.
For all the latest Entertainment News, download Global Express News App
ie_ent