The Definitive European Football Power Rankings: Week 1
The first edition of a new series at 90min, each week we will be ranking the top 15 sides from across Europe, to provide you with the definitive European football hierarchy.
Oh, and by definitive, we mean DEFINITIVE. We will never be wrong.
Ahead of the 2018/19 season, here is the current state of play on the continent:
15. Borussia Dortmund
After getting rid of some dead weight over the summer – the likes of Andriy Yarmolenko and Sokratis were pawned off to excitable Premier League sides – Dortmund have admirably rejuvenated the squad that finished fourth by the skin of their teeth last year.
Axel Witsel and Thomas Delaney will beef up the midfield, while the promising centre back Abdou Diallo, even at just 22 years old, is an upgrade on the ailing Sokratis.
Keeping that strapping young American lad up there was massive as well, and having a highly competent manger in place in Lucien Favre should make last season a blip rather than a trend.
14. Tottenham
This is Mauricio Pochettino scouring his bench for new faces. Unfortunately, there were none to be found – save for some pesky north London youth prospects. Great.
Though there is undoubtedly far too much importance put on the transfer market these days, zero summer signings is hardly a beacon of intent. A top four finish in England is entirely feasible, but Champions League progression from last season is not.
To be honest, this could be as good as it gets for Spurs, so enjoy it.
13. Roma
In stark contrast to Spurs, Roma have built upon last year's exploits by accruing some bonafide talent. Paris Saint-Germain's Javier Pastore, the highly sought after Justin Kluivert and Atalanta's Bryan Cristante (on loan) will all enhance the team.
While their European run is unlikely to be repeated, they will still definitely be a better team, and those three new creative midfielders will counterweight the considerable loss of Radja Nainggolan.
12. Chelsea
It is hard to judge Maurizio Sarri's side at the minute. Considering his track record, they should be thrilling going forward, and the prospect of Eden Hazard under his tutelage is truly frightening.
With the canny addition of Mateo Kovacic, their midfield looks extremely deep – a rolling quintet of Jorginho, Kovacic, N'Golo Kante, Cesc Fabregas and Ruben Loftus-Cheek is exemplary – but it's their defence that may let them down.
While the midfield looks suited to Sarri's conjoined pressing, the back line – especially centrally – is spatially ignorant and prone to concentration lapses galore.
11. Manchester United
The moaner of Manchester has dominated United's summer, but don't let his torrent of whingeing fool you, the Red Devils boast a quality laden squad – even if that quality doesn't extend to the centre of defence.
As Jose has alluded to, you might not believe it if you've been reading the media lately, but his side did come second in the Premier League last year. With European embarrassment clouding their campaign last year, they will be eager to save face this time out.
The majority of that rests on the shoulders (and hairstyles) of Paul Pogba, and whether he can channel his World Cup self. We'll see. Oh, and they've actually won a game.
10. Napoli
After dismissing the best manager in their history, some were worried about Napoli. Then Carlo Ancelotti replaced him, and all was forgotten.
The side who collected an unprecedented 91 points in second place in Serie A last season will definitely figure once again in a hotly contested Scudetto fight, and with Carlo at the helm they could be similarly competitive in the Champions League, for a change.
They haven't rested on their laurels either, bringing in Real Betis' winger Fabian Ruiz and Bologna's Simone Verde for a combined £50m, as well as six other recruits.
9. Liverpool
The Reds have thrown around a lot of cash this summer, belittling all of Jurgen Klopp's righteous statements about doing such a thing in the process, and with this outlay they have plugged holes. This has led to some significant hyperbole.
But will they tangibly improve? It's hard to say at this point. Alisson is an unequivocal upgrade on Loris Karius, but we'll see how long it takes for Naby Keita and Fabinho to acclimatise.
Also they still haven't won anything under Jurgen Klopp, if you were wondering.
8. Inter
The Nerazzurri have made one of the signings of the summer in tempting Radja Naingollan away from the capital for around £35m. Unlike some of the other additions above, the Belgian will slot in seamlessly to Luciano Spalletti's system.
With Mauro Icardi once again committing himself to the Milanese club, as well as the continued rumblings of a potential swoop for Luka Modric, they look poised to mount a serious Serie A challenge.
7. Paris Saint-Germain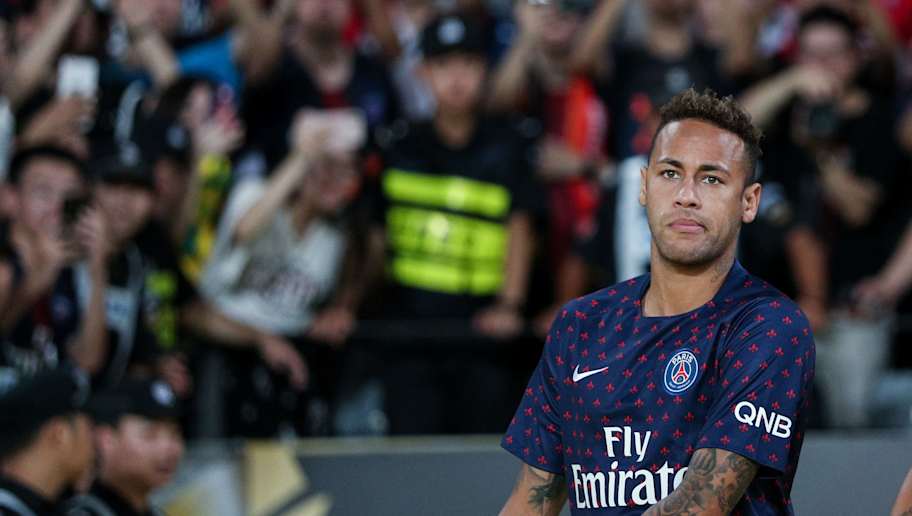 With just two additions in the summer so far – one of them being the obligatory acquisition of a certain Monaco loanee by the name of Kylian Mbappe – PSG seem less poised to triumph in the only competition they truly care about than last year.
A year ago, the world was abuzz with postulation about how Neymar could transform the perennial bottlers into genuine contenders. In turns out he couldn't, thanks to an untimely injury.
After a poor World Cup for the Brazilian, that same enthusiasm is absent, and an ageing Gianluigi Buffon has done little to spark it back, despite Mbappe's thrills in Russia.
6. Bayern Munich
The German champions have yet to flex the muscle fully in the transfer market, though the gratuitous purchase of Schalke's Leon Goretzka is noteworthy, as it continues their long-standing tradition of effortlessly poaching from domestic rivals.
Niko Kovac's mettle at the highest level will be tested, but this Bayern team is experienced enough to challenge regardless, and the retention of Robert Lewandowski as it stands makes them real contenders in Europe.
5. Manchester City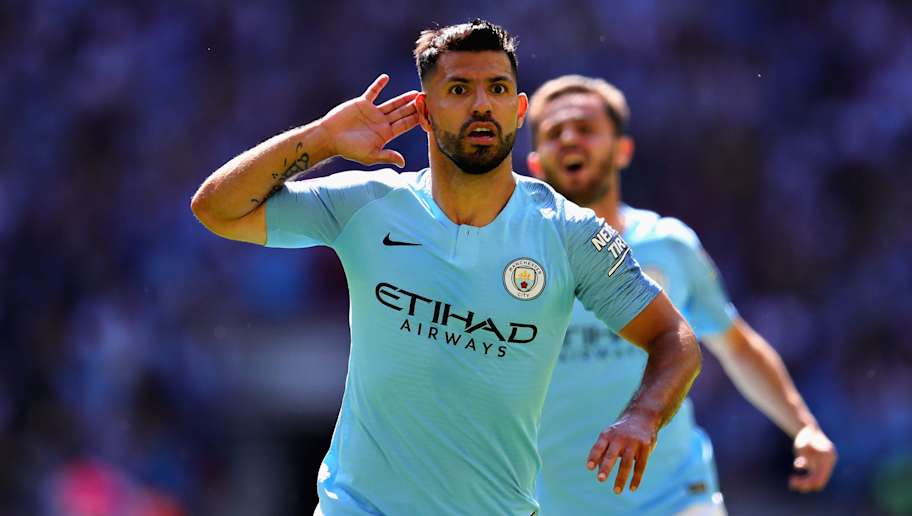 After accruing an unprecedented 100 points in the Premier League last season, Pep Guardiola's centurions look ready and willing to challenge the European in 2018/19.
Considering their casting aside of Chelsea in the Community Shield, the league looks wrapped up already, but with only one major signing in Riyad Mahrez – who is a squad player – they are likely to fall short once again in their Champions League attempts.
4. Barcelona
It had been a quiet summer in Catalonia until Arturo Vidal was announced. The Chilean adds some much needed backbone to the Barcelona midfield, and at roughly £16m he is an absolute steal.
The last gasp snagging of Malcom looks a shrewd move, considering his pre-season showings, and will prevent any sense of complacency seeping into that attacking line.
After out-performing Neymar at the World Cup, Coutinho is looking more and more like the heir apparent to Andres Iniesta in that Barcelona midfield, and his permitted presence in Europe will be key this season.
3. Real Madrid
Sure, they've lost their talisman, but are we really writing off Los Blancos already?
Just look at those exultant faces, and tell me Ronaldo will really be missed in the Spanish capital. Of course, it was always him who bailed them out on the big occasions, but perhaps his departure will allow those previously neglected players a chance to truly shine.
These three definitely seem to think so. Having said that, the three-peat Champions League winners are yet to improve on last year's side and Julen Lopetegui is a bold replacement for the astonishingly successful Zinedine Zidane, so third place is the best they can get as it stands.
2. Atletico Madrid
Los Rojiblancos have made real waves this summer. Not only have they brought in the ethereal Thomas Lemar from Monaco, they've also retained the one-time wantaway striker Antoine Griezmann for the immediate future.
With a strikingly settled side, the best centre back pairing in world football, and a tenacious manager, they look fantastically placed to finally get over their Champions League hump.
1. Juventus
Who else could it be?
The Old Lady have pulled off the biggest move of the window, acquiring the biggest game changer there is in Cristiano Ronaldo.
The 33-year-old's arrival, alongside the return of the traitorous Leonardo Bonucci, have thrust Juve's eggs decisively in one basket – the UEFA Champions League basket. And, frankly, observing their current squad depth, it seems a pretty safe bet.
In last year's quarter final, Ronaldo was the sole difference between the Italians and Los Blancos. With the roles now reversed, they automatically obtain the favourites tag.
90msports