Sensex, Nifty Open Flat As Congress, BJP Locked In Close Fight In Karnataka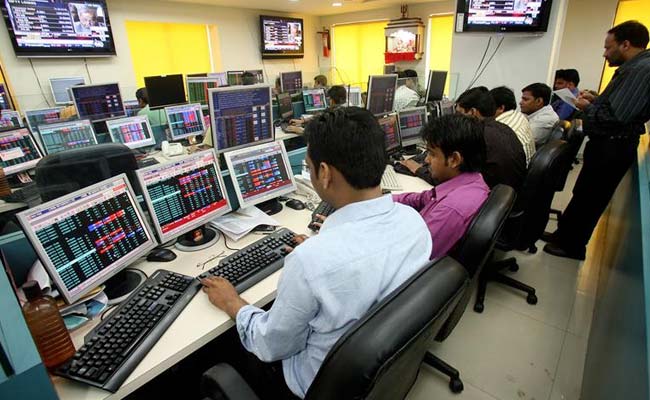 The Sensex and Nifty were flat in early trade today as counting of votes for the Karnataka elections began this morning. Early leads indicated Congress and BJP locked in close fight in Karnataka, where votes were cast on Saturday. The weakness in the rupee continued today with the currency falling to 67.77 against the US dollar, its lowest since January 2017. The rupee had ended at 67.51 against the US currency on Monday. The Sensex was up 5 points at 35,562 while Nifty was down 15 points at 10,790.
Here are 10 updates from stock markets
Some analysts say that the Karnataka election results will only have a short-term impact on stock markets. In the longer term, they say, the markets will move in tune with fundamentals.
VK Sharma, head private client group & capital market strategy at HDFC Securities, says, "We believe the outcome of the Karnataka elections will only have a limited impact on our markets. The long term mover of the markets is the growth in our economy and the ever improving demographics."
In an note, global brokerage Nomura said: "Markets could view the Karnataka election results as a litmus test of the BJP's popularity in the run-up to the next general election but we do not share this view, because state elections are often dominated by local issues."
10,610 levels remain crucial support for Nifty, said Anita Gandhi, whole time director at Arihant Capital Markets.
In a note, Kotak Institutional Equities said: "The market has pinned its hopes on earnings recovery and largely ignored the deterioration in the macro, which may weigh on heady multiples."
Kotak also said that market's focus will increasingly shift to macro and earnings. "We note that India will have to likely contend with a weaker macro in CY2018/FY2019 versus CY2017/FY2018 given likely higher inflation/interest rates and possibly higher CAD/weaker currency."
Inflation data released on Monday showed that retail inflation accelerated in April to 4.58 per cent, after easing for three straight months, mainly driven by faster hikes in fuel prices.
Devendra Kumar Pant, chief economist at India Ratings, said: "It is difficult to state whether or not the Reserve Bank of India will change rates based on these numbers. As long as inflation is hovering between 3.5 percent and 4.5 percent, I do not expect the RBI to intervene."
Asian markets were mixed today after a choppy session on Wall Street. MSCI's broadest index of Asia-Pacific shares outside Japan dipped 0.16 per cent.
Overnight, the Wall Street ended higher in a choppy session. The Dow Jones Industrial Average rose 68.24 points, or 0.27 per cent while the Nasdaq Composite added 8.43 points, or 0.11 per cent, to 7,411.32.
For the latest Election Results & Live Updates from Karnataka log on to NDTV.com. Like us on Facebook or follow us on Twitter for updates.
n_b