Rupee Recovers From 16-Month Low Vs US Dollar: 5 Points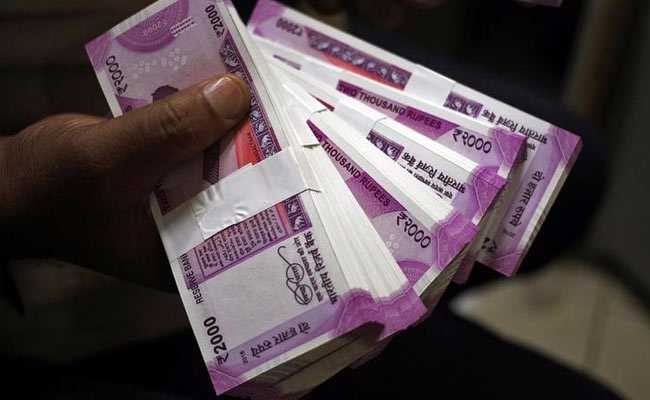 The Indian rupee (INR) today recovered sharply from intra-day lows against the US dollar (USD), tracking a surge in equity markets. The Sensex rose over 400 points as BJP moved closer to victory in Karnataka elections. At day's high, rupee rose to 67.46 against the US dollar, pulling back from 67.79, its lowest against the US dollar since January 2017. On Monday, the rupee had lost 18 paise to end at 67.51 against the US dollar. At 11:20 am, rupee was trading at 67.48 against the US dollar. Post the election results, the rupee would align with the broader US dollar, says forex advisory firm IFA Global.
Here are 5 things to know about dollar-rupee exchange rate:
The RBI likely sold US dollars via state banks at 67.67 level to stem the rupee fall, a Reuters report, citing dealers, said. The RBI typically intervenes in the foreign exchange market via state banks. "This time the intervention from RBI seemed quite decisive," said a dealer at a foreign bank.
Year-to-date, the rupee is down over 5 per cent against the US dollar amid rising oil prices. Since India imports bulk of its oil requirement, upward movement in prices of crude oil puts pressure on domestic inflation and current account deficit.
India's annual retail and wholesale inflation accelerated in April, mainly due to higher fuel and food prices. Some economists changed their views to expect a more hawkish Reserve Bank at its next policy meeting next month.
The rupee has also been hurt by outflows from domestic capital markets. So far this month, foreign portfolio investors have sold net $1.6 billion in debt and $650 million in equity, according to forex advisory firm IFA Global.
In global markets, dollar was higher against a basket of six major currencies. The dollar index against a basket of six major currencies edged up 0.2 per cent to 92.792 as easing trade tensions helped shore up the US dollar. The US 10-year bond yield had inched higher on Monday, as optimism over President Donald Trump's pledge to aid China's ZTE Corp helped assuage US-China trade frictions.
For the latest Election Results & Live Updates from Karnataka log on to NDTV.com. Like us on Facebook or follow us on Twitter for updates.
n_b