Melania Trump Admitted To Hospital To Treat Benign Kidney Condition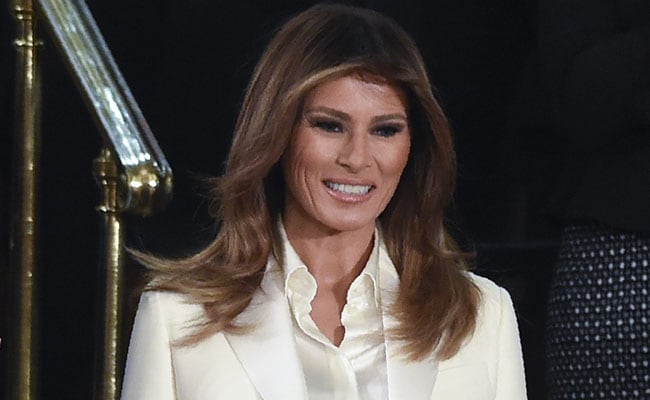 Washignton: President Donald Trump's wife, Melania Trump, underwent a surgical procedure on Monday to treat a benign kidney condition and will remain at Walter Reed medical center for the rest of the week, the first lady's office said.
Spokeswoman Stephanie Grisham said in a statement that Mrs Trump, 48, underwent an embolization procedure to treat the kidney condition."The procedure was successful and there were no complications," Grisham said. "The first lady looks forward to a full recovery so she can continue her work on behalf of children everywhere."
President Trump was expected to visit her at the hospital, which is located in Bethesda, Maryland, a Washington suburb, a White House official said.
"The president spoke with the first lady before the procedure, and the president has spoken with the doctor after the procedure," another White House official said.
The Slovenian-born first lady last week rolled out an agenda for her White House work focused on helping children.
© Thomson Reuters 2018
(Except for the headline, this story has not been edited by NDTV staff and is published from a syndicated feed.)
For the latest Election Results & Live Updates from Karnataka log on to NDTV.com. Like us on Facebook or follow us on Twitter for updates.
ndtc_world