Manchester United vs Chelsea, FA Cup Final: United and Chelsea look for compensation after disappointing season
Written by Rohit Mundayur |
Updated: May 17, 2018 10:33:54 pm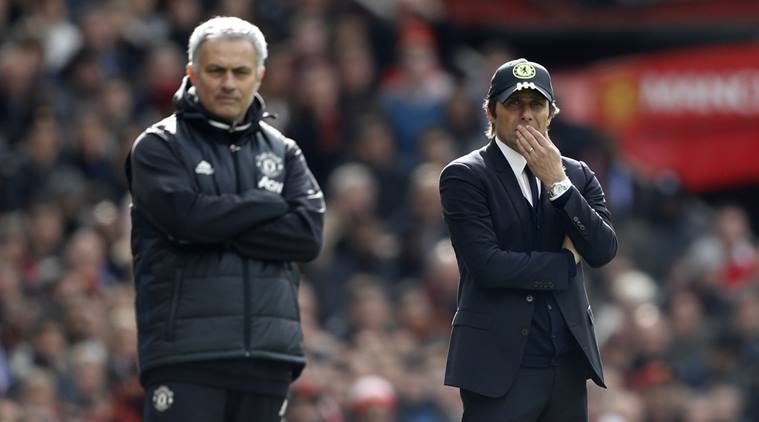 Jose Mourinho and Antonio Conte have developed a particularly bitter rivalry over the past two years.
Manchester United vs Chelsea. A match between two of the world's biggest clubs in the final of one of the oldest football tournaments. It is a match in which Jose Mourinho and Antonio Conte, who have developed a particularly bitter rivalry over the past two years, face each other once again. It is also one in which some of the biggest names in the world of football would be vying for one final club trophy before most of them don the colours of their respective countries in the World Cup next month.
And yet, a win for either of these two clubs carries little meaning. Jose Mourinho's Manchester United have finished second in the Premier League this season, their best in the post-Ferguson era but the fact that Manchester City have finished 19 points above them while breaking all sorts of league records has made that second place finish feel hollow. At the same time, Mourinho's position in the club is under no threat due to where they stand currently in the Premier League and so he can make plans for next season without a second thought.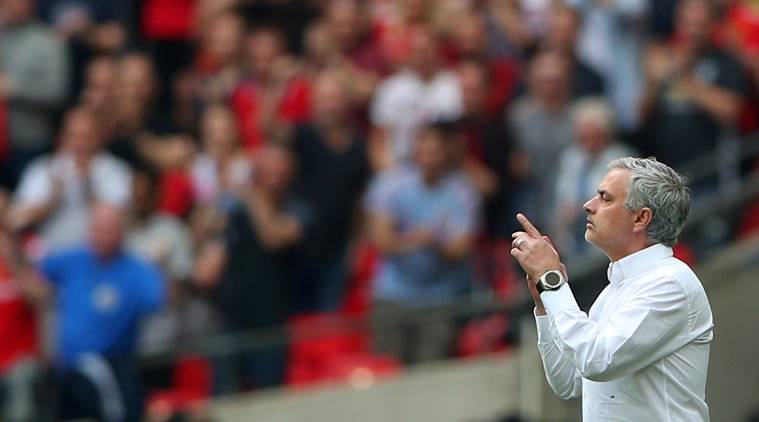 Manchester United manager Jose Mourinho gestures. (Source: Reuters)
The same can't be said about Antonio Conte.
Before the turn of the century, the term 'beauty of the FA Cup' signified, among other things, how winning the tournament pardoned all the follies the club may have committed that season in the league. An FA Cup triumph was enough for a manager to not just save his job, but also to write himself into the history of the club, a case in point being Bob Stokoe and Sunderland. The year was 1973 and Sunderland, who were in the second division at the time, were facing Don Revie's Leeds United, one of the giants of the English game then and the defending champions. Sunderland went on to beat Leeds 1-0 and Stokoe, who was their manager at the time, running to his goalkeeper at the final whistle, his overcoat barely keeping up with him, has now been immortalized in a statue outside the Stadium of Light. What is to be noted though, was that those Leeds players shudder at the thought of that match to this day, as they have admitted in numerous interviews. Leeds were one of the two dominant clubs of the time, the other being Liverpool and the latter had cruised to the league title that year. An FA Cup triumph, for Leeds, would have been the perfect tonic to that pain but that was only accentuated with their defeat to Sunderland.
Cut to 2016 when Manchester United beat Crystal Palace 2-1 to win their 12th FA Cup. That win had come amid rumours that their manager Louis Van Gaal was set to be replaced by Jose Mourinho. Sure enough, two days later, Van Gaal was sacked and United have had Mourinho at the helm ever since. A couple of years before that, Roberto Mancini was probably aware that winning or losing the FA Cup did not matter as he was going to be sacked by Manchester City anyhow. Just how much effect that reality had on the final's outcome – an astonishing win for relegated Wigan Athletic over City – is something had been a subject of much debate in the English media then. Arsene Wenger is a notable exception to all this. His Arsenal side may have underperformed continually in the Premier League and the Champions League over the last five years but the FA Cup triumphs had kept him in office, much to the chagrin of a significant section of the club's fans.
Antonio Conte came to Chelsea the same time Mourinho took control at Old Trafford. (Source: Reuters)
Antonio Conte, who came to Chelsea the same time Mourinho took control at Old Trafford, is in a situation that is different from those of Wenger and Van Gaal and somewhat similar to that of Mancini. Unlike all of these esteemed gentlemen, Conte had won the Premier League only last season, in his very first year in charge. But Chelsea's title defence has fallen apart in the worst possible manner for the former Italy coach. They failed to qualify for the Champions League and most of Conte's summer signings have been dissapointments. Moreover, the jury is out as to whether he wants to stay on in London next season or not, regardless of what Chelsea thinks about it.
The match does carry an emotional significance for both sides though. Cesc Fabregas has been quoted as saying that winning the final is important on two counts. One being that it is a good way to end a forgettable season and the other is that the players don't want to be part of back-to-back final defeats. Manchester United, on the other hand, want to win it for Sir Alex Ferguson and departing club captain Michael Carrick.
Last season, a win against Arsenal would have been an icing on the cake moment for Conte. He would have been the first manager to have won the Double in his very first season in charge of a Premier League club. On Saturday, beating Manchester United may only be an icing with no cake underneath. Sweet, delectable, but incomplete. Conte loves a good cake, as he has shown in a clipping from one of his press conferences that is still attracting views on Youtube. Whether an FA Cup win is enough for letting him have it again at Stamford Bridge, is the big question.
Teams and injuries: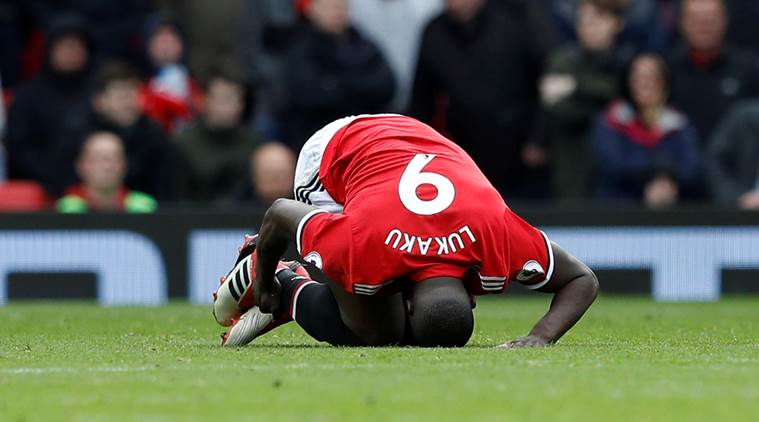 Manchester United's Romelu Lukaku after sustaining an injury. (Source; Reuters)
There are no fresh injury worries for Chelsea, although David Luiz remains on the sidelines. While Willy Caballero has been between the sticks in the FA Cup for them all season, don't be surprised if you find Thibaut Courtois this time considering it is the final. Conte will be scratching his head as to whether to go for Olivier Giroud or Alvaro Morata. Giroud has been sensational since moving in from Arsenal in January while Morata has been anything but what Conte would have expected him to be when he was bought in the summer. Yet, the Spaniard's tendency to turn up for the big moments will be something that will creep into his manager's mind when the starting XI is being picked. FOr United, Romelu Lukaku remains the only real injury worry.
For all the latest Sports News, download Global Express News App
iesp