Kerala Floods: IndiGo Announces Additional Flights On These Routes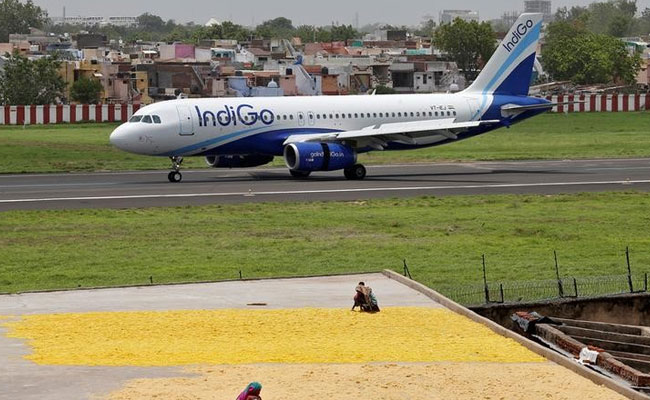 Budget passenger carrier IndiGo has announced operation of additional flights on account of Cochin airport remaining closed in view of the unprecedented floods in Kerala, a press release issued by the carrier said. IndiGo's additional flights will be operating to and from Kozhikode, Coimbatore and Trivandrum from August 19, 2018 to August 25, 2018. As part of relief measures, a special customer support team has also been designated who will be working 24*7 to assist affected passengers and families, said IndiGo.
IndiGo is offering flights between Bangalore and Trivandrum, Bombay and Trivandrum, Bombay and Kozhikode, Hyderabad and Trivandrum, Ahmedabad and Coimbatore, Chennai and Kozhikode, Delhi and Tivandrum. Passengers can reach IndiGo through it's it's twitter handle- @IndiGo6E, Facebook chat and live chat services, said the carrier. Passengers can also write to the airline at customer.relations@goindigo.in, the airline added.
(As mentioned in IndiGo's release)
"We are consistently liaising with local partners to transport relief materials including medicines, dry rashan (grocery) and sanitary items. We are with Kerala in this difficult time and we hope the situation stabilizes soon", said IndiGo.
IndiGo had a fleet of 153 Airbus A320 and 6 ATR aircraft as of March 31, 2018. The airline offered 1,086 daily flights during the quarter and connected 42 domestic destinations and 8 international destinations, a press release issued by the carrier said.
Meanwhile, Prime Minister Narendra Modi has announced an immediate financial assistance of Rs 500 crore to the rain-battered Kerala, after reviewing the flood situation in the state. Telecom operators have also announced free calls and data, extension in bill payment due dates and other relief measures for subscribers in flood-hit state of Kerala.

n_b