Jharkhand tops Swachh Sarvekshan chart as 'best performing state' ahead of Maharashtra and Chhattisgarh
By: Express News Service | Ranchi |
Updated: May 16, 2018 9:17:09 pm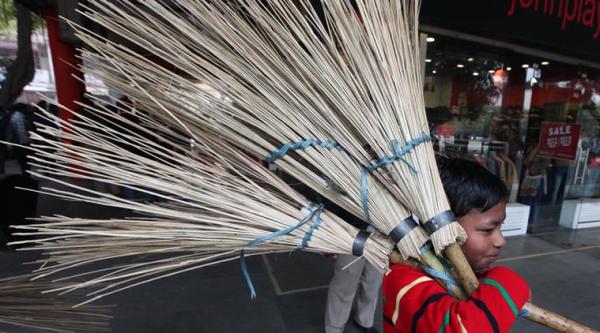 Apart from the state topping the top chart, Ranchi bagged the top ranking for being the best capital city for 'citizens feedback'. (File Express Photo by Kamleshwar Singh)
Bettering its performance since last year, Jharkhand topped as the best performing state for the work being done under the Swachh Bharat Mission. The rankings of Swachh Sarvekshan 2018 were released by the Union Ministry of Housing and Urban Affairs (MoHUA) in New Delhi on Wednesday. Some of its cities have also bagged best awards in different categories.
Jharkhand Chief Minister Raghubar Das said it was a matter of pride for the people of Jharkhand and congratulated them. He also congratulated the Urban Development Minister, senior officials of the department and all others, who contributed to the honour for the state.
Urban Development Minister C P Singh said the state was now ready to fulfil the dream of the Prime Minister to 'present a clean India to Mahatma Gandhi on his 150th anniversary'. He thanked the councillors, officials and citizens for helping the state to top the rankings.
When the Swachh Sarvekshan was introduced in 2015, Jharkhand had scored poorly and remained at the bottome end of the rankings list. However, last year, Jharkhand stood jumped to third spot and bettered it's ranking this time. The other two states in the top three are Maharashtra and Chhattisgarh.
Apart from the state topping the top chart, Ranchi bagged the top ranking for being the best capital city for 'citizens feedback'. Similarly, Giridih too bagged the top rank for the same across India in the category of small towns which have a population of 1-3 lakhs.
In East Zone, Bundu (for towns with less than one lakh population) bagged the award for the cleanest town. Chaibasa bagged the top prize for Solid Waste Management (SWM) in the same zone. Further, Pakur got the first prize in 'innovation and best practice' in the east zone.
For all the latest India News, download Global Express News App
ie india