Jet Airways Shares Plunge 9% After Reports Of Cost-Cutting Measures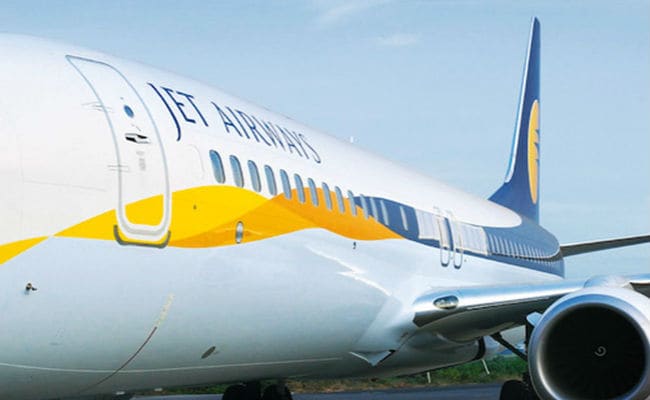 Jet Airways share price declined as much as 9 per cent on Friday, after the airline said it has been implementing cost reduction measures. Jet Airways shares opened lower at Rs 323.90 apiece on the NSE and plunged to Rs 301.10 at the day's lowest level. News agency Reuters reported earlier in the day citing a senior company executive that Jet Airways has told its pilots the airline may be grounded in 60 days unless cost-cutting measures including pay cuts are put in place.
Jet Airways shares traded with huge volumes during Friday's session. At 2:44 pm, Jet Airways shares were trading 7.8 per cent lower at Rs 305.50 on the NSE.
On the BSE, Jet Airways share price was trading at Rs 305.25 at that time. More than 17 lakh Jet Airways shares had changed hands, as against a two-week average of 4 lakh.
Jet Airways has been implementing several measures to "help it reduce cost as well as realise higher revenues" and the airline's management is in dialogue with key "stakeholders to enlist their full support and cooperation for realising necessary savings across all parts of the business", a spokesperson had said on Thursday.
Some of the measures taken by the airline include sales and distribution, payroll, and maintenance, among many others. "The airline refutes and strongly condemns the speculative comments of/from certain vested interests, who are making deliberate attempts to undermine Jet Airways' transformation efforts," the spokesperson had said.
Reuters quoted a media report as saying that Jet Airways had approached investment bankers again to help sell a stake in the carrier.
(With Reuters inputs)
n_b