IPL 2018: The fan who wants to put Kolkata Knight Riders on top of Mt Everest
Written by Yajnaseni Chakraborty |
Updated: May 18, 2018 11:16:02 am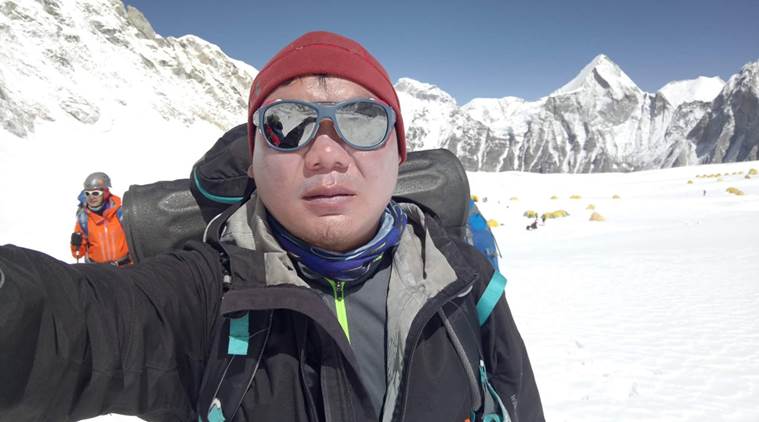 Wangdi Gyalto Bhutia has scaled Mount Everest twice.
Wangdi Gyalto Bhutia has successfully scaled Mount Everest twice, via the north face in 2014 and the south in 2017. He has also conquered Mount Manaslu, the world's eighth highest peak. Quite literally, the 34-year-old professional mountaineer from Darjeeling, West Bengal, is used to being on top of the world. As he prepares for his third attempt on Everest, however, he knows that this climb will be like no other.
This time, tucked away in his luggage, is the flag of his favourite Indian Premier League (IPL) team, the Kolkata Knight Riders (KKR). And Wangdi is determined to see it fly high, as high as the summit of Everest. Depending on the weather, he will stand atop the earth's highest point on May 22 or 23, and he will make sure the KKR team flag flies right alongside.
"I have been a KKR fan ever since the IPL began, and I have secretly dreamed of carrying the flag to the top of Everest. This time, the IPL season coincides with one of my climbs, and I don't know when I will have a chance like this again," says Wangdi, speaking from the Everest base camp in Nepal, at an altitude of over 17,000 feet. "I'll be able to summit well in time for the IPL final, and I want to see KKR win."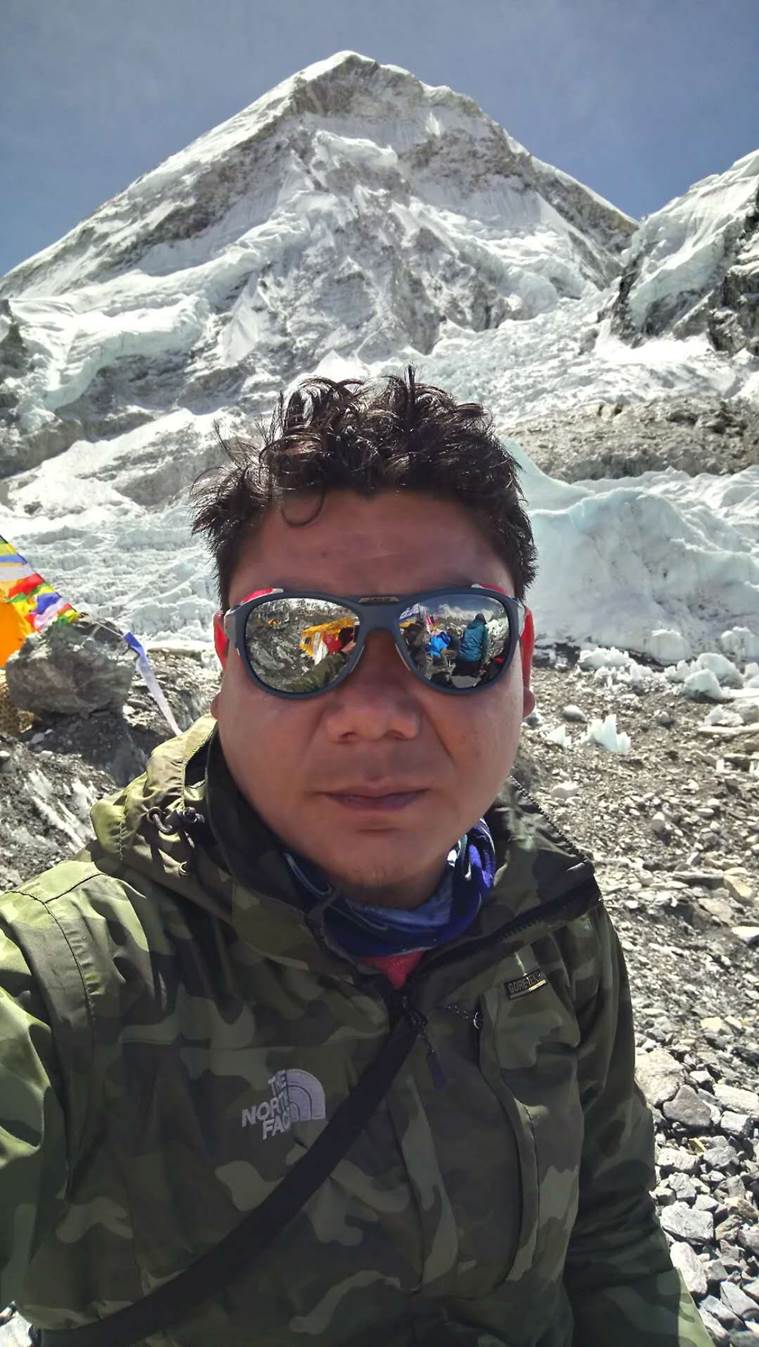 Wangdi Gyalto Bhutia is carrying KKR flag this time to Mount Everest.
Understandably, team KKR are delighted at the news. "On behalf of all of us at KKR, here's wishing Wangdi the very best as he attempts his third summit of Everest. We are also honoured that he wants to hoist the KKR flag on the summit. God speed," says KKR MD & CEO, Venky Mysore.
To make the occasion even more special, Wangdi had decided to make the climb without oxygen, but the worsening weather near the summit means that he will probably have to use at least one bottle, he thinks. His team, from Dreamers Destination Treks and Expeditions, is led by climbing sardar Pemba Dorje Sherpa, whose lightning quick eight-hour assault on the Everest summit took him to the Guinness Book of World Records. His other teammates are Bhuchung Lama and Phurba Tenjing Sherpa, and all of them, he says, are overjoyed that he is about to realise his long-cherished dream.
As KKR take on Sunrisers Hyderabad on Saturday in their last engagement before the IPL play-offs, Wangdi hopes they will remember that "their biggest fan" will be battling ferocious winds and some of the world's most inhospitable terrain to place them on the highest pedestal known to man, all of 29,029 feet high.
For all the latest Sports News, download Global Express News App
iesp