Indigo flight delayed by five hours due to bad weather, passengers protest at IGI airport
By: PTI | New Delhi |
Updated: May 3, 2018 6:01:07 pm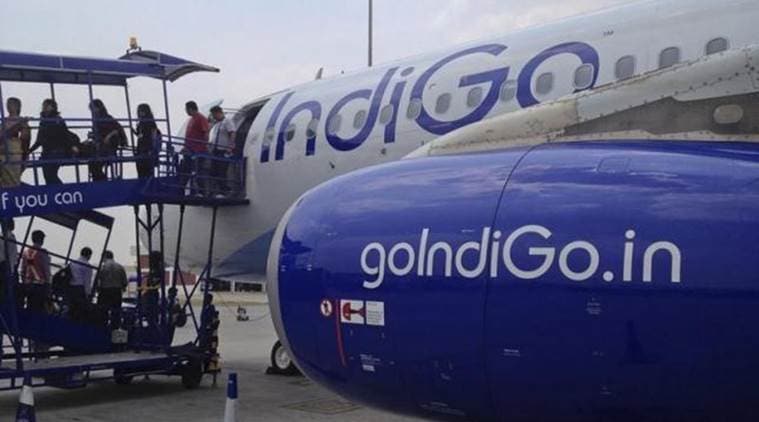 According to airport sources, the flight was due to depart at 6.30 PM but it took off at 11.30 PM, almost five hours behind schedule. (Representational Image)
A Guwahati-bound IndiGo flight carrying 177 passengers from here last evening was delayed by about five hours due to bad weather conditions, triggering protests by a group of passengers at the IGI Airport. The protesting passengers even allegedly came out of the stranded A320 aircraft and tried to block the taxiway, sources in the know of the incident said.
Flight operations were partially affected last evening as a dust storm hit the national capital, and some adjoining states, resulting in about 21 diversions from the Indira Gandhi International Airport here, officials said. Passengers of flight No 6E-694 were agitated over the delay and alleged there was no communication from the airlines about the cause of the delay and the expected departure time.
IN PICTURES | High-velocity dust storm, rain kills over 70 in North India
IndiGo said they were not aware of passenger getting down the aircraft. It also dismissed allegations that passengers were not communicated to about the delay. In a statement, the airline regretted the "inconvenience caused to the passengers", and attributed the delay to the weather conditions and the change in crew, who had to wait for the departure slots.
According to airport sources, the flight was due to depart at 6.30 PM but it took off at 11.30 PM, almost five hours behind schedule. Sources in the CISF, which is in charge of security at the IGI Airport, said their personnel stopped the passengers, who had de-boarded, in the tarmac area from gathering and moving any further.
The airline said the incoming aircraft which was scheduled for Guwahati arrived late because of the weather conditions. The airline started the boarding process at 8.15 PM but with the thunderstorm intensifying, the aircraft could not depart and had to wait for a "respective departure slot", it said.
The departure was further delayed as the pilots went out of flight duty time and a new crew was arranged, who had to wait for the departure slots to be given. "It is common practice that after boarding, the passengers are kept on board to make use of any departure slot that is coming available," the airline said. The passenger were provided accommodations and ground transportation at Guwahati after landing, the airline said.
For all the latest India News, download Indian Express App
ie india