IndiGo Announces New Service, Flight Ticket Starts From 3,620 Rupees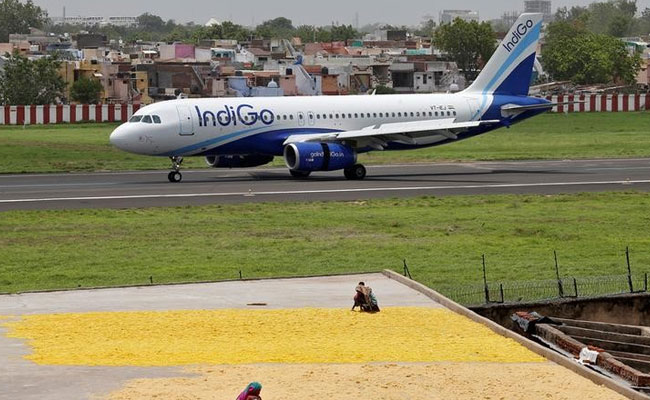 Budget passenger carrier IndiGo announced Allahabad as its 60th destination, said the airline in a press release issued on Monday. IndiGo will now operate flights between Allahabad and Bangalore from November 15, 2018 at a starting all-inclusive price of Rs 3,620. The flights between Allahabad and Bangalore will run daily except Tuesday. Allahabad will be the fourth destination in Uttar Pradesh after Lucknow, Varanasi and Gorakhpur on IndiGo's network, mentioned the press release. Customers wishing to plan their travel can book tickets via IndiGo's official website- goindigo.in.
Schedule of IndiGo's new flights
| Flight No. | Frequency | Origin | Departure | Destination | Arrival | Fares, INR |
| --- | --- | --- | --- | --- | --- | --- |
| 6E-5998 | Daily except Tuesday | Bangalore | 13:40 | Allahabad | 16:10 | 3620 |
| 6E-5997 | Daily except Tuesday | Allahabad | 16:40 | Bangalore | 19:10 | 3620 |
(As mentioned in IndiGo's press release)
IndiGo has recently also announced the introduction of its first daily flight between Amritsar and Dubai. Additionally, the airline also announced the operation of flights between Kolkata-Cochin and Bangalore-Pune. All these services will commence in the month of October, 2018. The flight from Pune to Bangalore is priced at a starting fare of Rs. 1,745.
IndiGo recently also launched its fifth service to Singapore with the commencement of additional services from Kolkata and Tiruchirappali. IndiGo also announced addition of Kuwait and Abu Dhabi to its network. As part of the international expansion, Kuwait is 57th and Abu Dhabi is 58th destination on IndiGo's network. Its new international services will also commence from October 2018.
IndiGo currently has a fleet of 183 Airbus A320 and 11 ATR aircraft. The airline offers over 1200 daily flights and connects 49 domestic destinations and 9 international destinations, said the press release.
n_b