India vs England 2nd Test Day 3 Live Cricket Score Streaming, Ind vs Eng Live Score: England look to take heavy lead
India vs England 2nd Day 3 Test Live Cricket Score Streaming Online, Ind vs Eng Live Cricket Score: India's troubles with the bat in the England tour continued as England made a quick work of the visitors on the 2nd day of the 2nd Test at Lord's. With seamer James Anderson bowling lethal deliveries all day long, and picking up 5-wickets, the Virat Kohli-led side were bundled out for 107. England will start with the bat on the third day, and will look to pick up a heavy lead against India. For the travelling side, it is all down to picking up quick wickets. With India playing two spinners, the conditions are not in their favour. But Kohli would hope Kuldeep Yadav could weave his magic and trouble the opposition again. It is all about defending the total for India. Catch Live score and updates of India vs England 2nd Test Day 2.
It is bright and sunny at Lord's and it looks like a day perfect for a bit of Test cricket.
It is bright and sunny at the @HomeOfCricket and we will have the third day's play starting on time. #TeamIndia #ENGvIND pic.twitter.com/sz8psFUiXR

— BCCI (@BCCI) August 11, 2018
https://platform.twitter.com/widgets.js
Every morning walk down this road to lords is just awesome pic.twitter.com/PuBojvluxx

— Sourav Ganguly (@SGanguly99) August 11, 2018
https://platform.twitter.com/widgets.js
Once they lost the toss on rainy, moody, dark London day, India really didn't stand much of a chance. It would have been a surprise had they lost fewer than five wickets. The conditions had everything that is unnatural to an Indian batsman: lots of swing, chilly wind that almost tore the skin, and some high-quality bowling. Jimmy Anderson started it and Chris Woakes finished it to shove out India for 107. Why would you try to flick a ball to square-leg on a day like this? In the first over of the day? In London on a day like this? M Vijay probably would put it down to an old muscle memory. The ball was curving in on the middle, perhaps even middle and leg, and Vijay snapped his wrists. But so had Anderson.
READ MORE
Burnley is a town which had seen better days in the past. It used to be the biggest cotton town in the world but the mills and industries had faded away from the landscape. The town has changed but its folks haven't, says Michael. It's here that Anderson grew up, shy and reserved. It's here where a mother of his friends made the most important call of his career. It's why he keeps coming back to give to the town and to Burnley club now. It's where he got his northern England sense of dry and sarcastic humour that is often misinterpreted says David, brother of Michael and the best man at Anderson's wedding.
READ MORE
"You have to accept your mistake. Acceptance is the key, I think, when you play in England. It's not about getting caught behind, even run out, but you have got to accept your mistake and move on. The quicker we learn from our mistakes, the better for us. I am sure everyone will learn from this innings and there is a long way to go in this match as well as the series."
– Ajinkya Rahane
READ MORE
Suns Out … What a lovely day for Batting … !!!! #Lords #EndvInd

— Michael Vaughan (@MichaelVaughan) 11 August 2018
https://platform.twitter.com/widgets.js
"I was thinking why can't he (Kohli) edge them like everyone else. I have really enjoyed the contest between him and myself. He is number one in the world for a reason. For me I love playing against the best players in the world, testing yourself and seeing whether you can get the better of them. It is a really thrilling thing to be a part of, and unfortunately, I have not got the better of him yet, but I will continue to try my hardest throughout the rest of the series."
– James Anderson
READ MORE
Hello and welcome to our Live blog on the 2nd day of the 2nd Test between India and England. As many expected, the toss proved crucial in the match and England skipper Joe Root did not hesitate one bit to opt to field after winning the toss. With the heavy rain at Lord's and strong winds, England seamers did the rest of the work, finishing India's batting line-up with lethal swing. Now, with weather conditions expected to improve from Saturday, India have a hefty challenge in front of them. Defending 107 would not be an easy task and India will have to really push hard with the bowl. Attacking fielding and bowling will be the optimal strategy if India wants to get back into the match.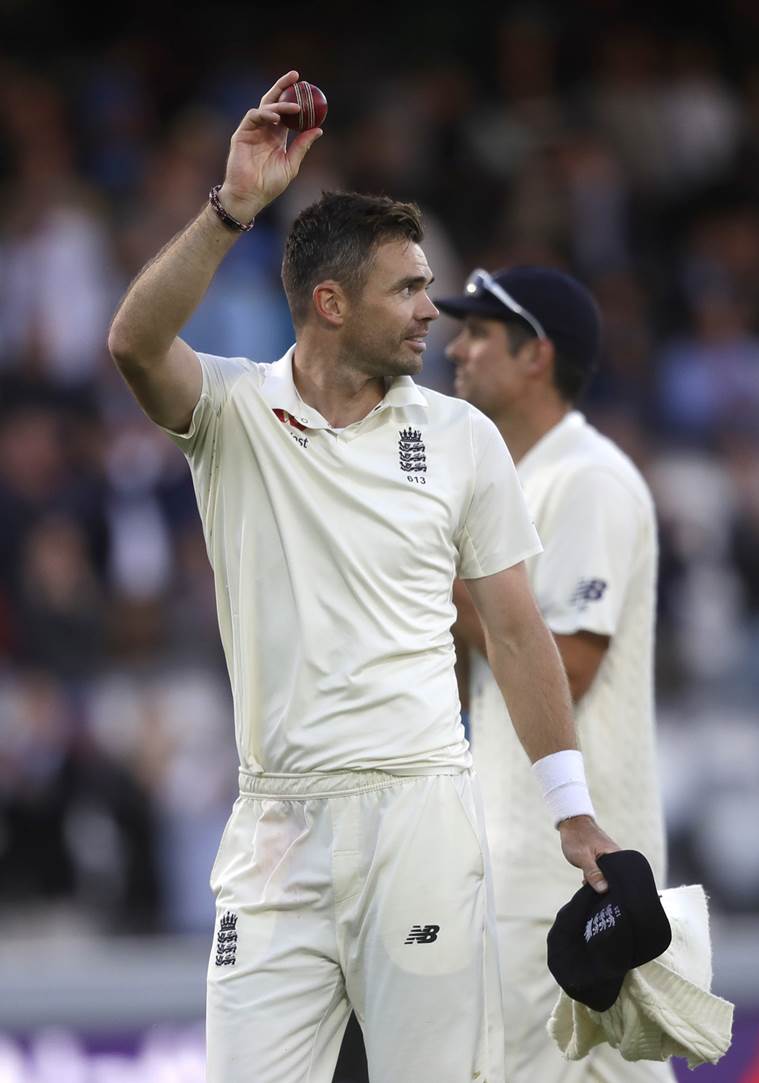 India vs England 2nd Test Day 3 Live Cricket Streaming: India take on England. (Reuters)
India vs England Live Cricket Score 2nd Test Day 3 Live Streaming: Jimmy Anderson showed he remains a deadly proposition in English conditions taking 5-20 as England bowled out India for a miserly 107 on the second day of the second test at Lord's. After the entire first day was lost to rain, further wet conditions forced a delayed start with England captain Joe Root eventually winning the toss and putting India in to bat. Root was clearly hoping that the lingering damp and overcast conditions would benefit Anderson and the 36-year-old took full advantage with some outstanding swing bowling. It was the sixth time that Anderson has produced a five wicket haul at Lord's and he now has 99 test wickets at the famous London venue. For much of the day, thanks again to the weather, it looked as though the fans were going to be restricted to just over eight overs of cricket but then the weather cleared in the evening and India must have wished the rain had stuck around.
iecr