Hans Zimmer will score Wonder Woman 1984
By: Express Web Desk | New Delhi |
Updated: August 24, 2018 4:29:53 pm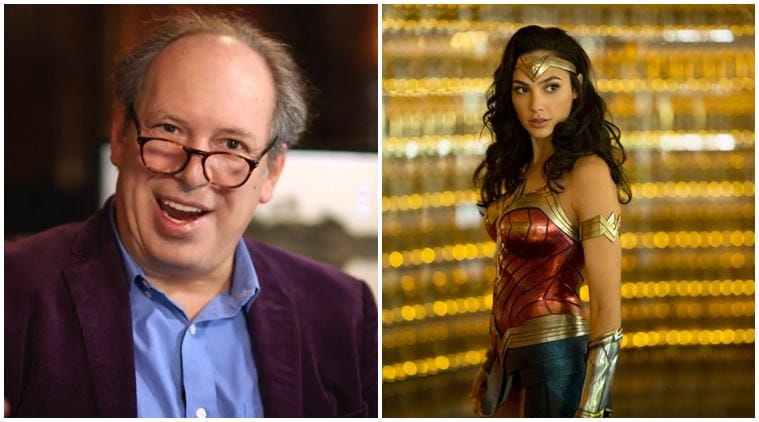 Hans Zimmer has worked in a number of DC Comics based superhero films before Wonder Woman 1984.
Hans Zimmer has been roped in to compose the background score for DC film Wonder Woman 1984. Zimmer co-wrote the theme for the character in Zack Snyder's Batman v Superman in 2016 called "Is she with you?". The theme was used in 2017's Wonder Woman that Patty Jenkins directed and Gal Gadot starred in.
Zimmer's official website announced the news. The statement read, "Hans Zimmer has signed on to score Wonder Woman 1984. Patty Jenkins returns to direct Gal Gadot as the titular hero. Hans first scored the character in Zack Snyder's Batman V Superman – Dawn Of Justice back in 2016, giving Wonder Woman her now iconic theme. Rupert Gregson-Williams, Hans's longtime collaborator, scored the first Wonder Woman film in 2017. Wonder Woman 1984 will be released by Warner Bros. Pictures on November 1, 2019."
Hans Zimmer is an Academy-award winning composer. He bagged the trophy for his work in The Lion King. He also has 4 Grammy awards. He has worked in a number of DC Comics based superhero films, most notably Christopher Nolan's The Dark Knight trilogy and Man of Steel. He has also scored Marvel Comics based superhero films The Amazing Spider-Man 2 and will score X-Men: Dark Phoenix, that is slated to release next year. Additionally, his work on Gladiator and Inception are also well-known.
[embedded content]
Wonder Woman 1984 sees the return of the Amazonian warrior goddess Wonder Woman who assumes the alter-ego of Diana Prince to live as a civilian. The film is set during the Cold War as the name suggests. Chris Pine's Steve Trevor also returns, though he was shown to be killed at the end of Wonder Woman. New entrants include Kristen Wiig's supervillain Cheetah and Pedro Pascal whose character is under wraps.
For all the latest Entertainment News, download Global Express News App
iehw