Eminent theoretical physicist E C G Sudarshan cremated in US
By: Express Web Desk |
Updated: May 18, 2018 1:59:55 pm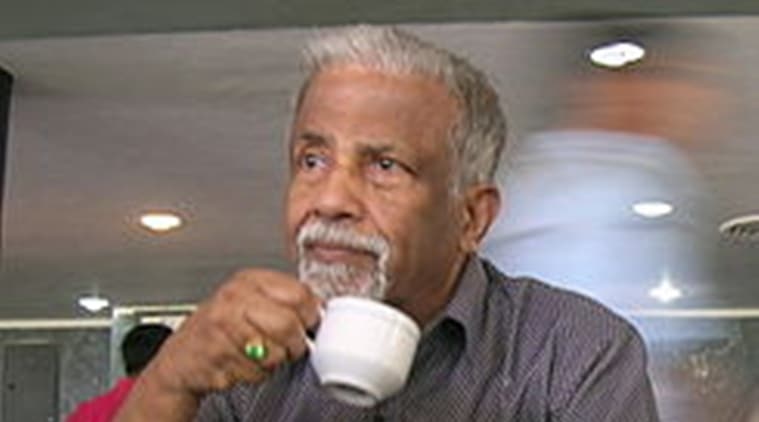 In 2007, he was the recipient of the second highest civilian award Padma Vibhushan. (Theoretical physicist E C George Sudarshan)
Esteemed scientist Ennackal Chandy George Sudarshan, popularly known as E C G Sudarshan, has been cremated in Texas, the US with his family and friends as attendees at his final rites. The 86-year-old scientist passed away on Monday of natural causes in Austin, Texas.
Sudarshan is survived by his wife Bhamathi Sudarshan and two sons, Ashok and Alex, who performed the last rites at the Beck Funeral home near Roundrock. During his last rites, his wife Bhamathi sang Sudarshan's favourite song on Goddess Saraswathi.
The cremation service was attended by several students and faculty members from the Physics department of the University of Texas at Austin, where he was a Professor since 1969.
Consul General of India at Houston was represented by Consul Ashok Sockalingam.
Sam Kannappan, a close friend of Sudarshan for the past 50 years, proposed to establish a scholarship or a lecture series in the name of the noted physicist.
Born in Pallam, Kerala in 1931, Sudarshan completed his post-graduation from Madras Christian College and received his PhD from the University of Rochester in New York in 1958, during which, he made first of his many significant contributions to physics.
Nominated nine times for the Nobel Prize, in 2005, one of Sudarshan's work in the field of quantum optics done in 1963, however, received the Prize and was given to Roy Glauber for the contributions.
In 2007, he was the recipient of the second highest civilian award Padma Vibhushan. Three years later, he was awarded with the Dirac Medal that is awarded to scientists in the field of theoretical physics, computational chemistry and mathematics.
For all the latest India News, download Global Express News App
ie india