CWG 2018: India breach 500 medal mark in Commonwealth Games; shooting continues dominance
Written by Tanuj Lakhina , Piyush Aggarwal |
Updated: April 16, 2018 8:29:50 pm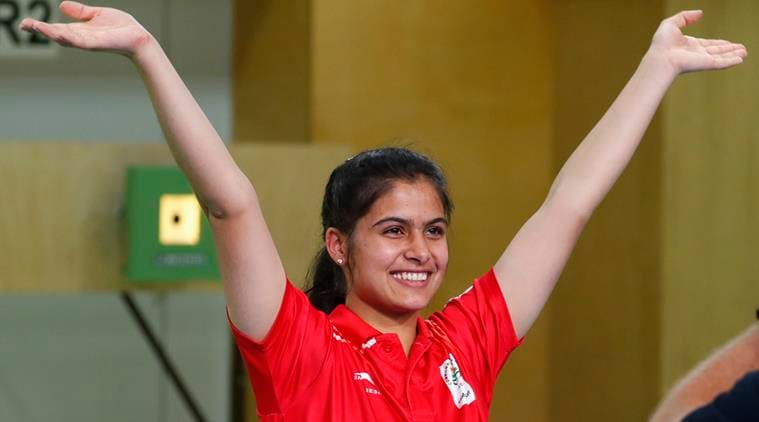 Manu Bhaker, 16, won gold in 10m Air Pistol Final while also creating a new CWG record. (Source: Reuters)
India had a successful stint at the Commonwealth Games in Gold Coast where the country punched above its weight in some categories, maintained its dominance level in some and produced a tame effort in same. Even as India finished third in the medals tally with 66 medals in total which can be broken down into 26 gold, 20 silver and 20 bronze. The fact that Indian athletes achieved more gold medals than silver or bronze is an achievement in being able to turn things around when it matters and in crucial junctures of the competition. One can't expect world dominance at much tougher competitions such as Asian Games and far from it at the Olympics but the count at Commonwealth Games is an encouraging sign.
With 66 medals, India went past the 500-medal mark. Silver medal on the final day for Joshna Chinappa and Dipika Pallikal in women's doubles squash will go down as a milestone achievement for the country as its 500th medal in Commonwealth Games. India entered the Games with 436 medals and by the time Mary Kom led the contingent at the closing ceremony ten days later, the number had climbed to 502. With that India became the fifth country to reach 500 or more medals in Commonwealth Games – behind Australia (2,416 medals after Gold Coast), England (2,144), Canada (1,555) and New Zealand (655).
Purely based on numbers this was India's third best Commonwealth Games – behind Delhi (2010) and Manchester (2002). But in terms of sheer coverage of discipline, Gold Coast has been more positive. Where Manchester saw Indian athletes come back with 30 gold medals and Delhi contributed with 39, Gold Coast has seen 26. Manchester's medals came from five sports: boxing, hockey, shooting, weightlifting and wrestling. Delhi's golds had a better spread of nine: archery, athletics, badminton, boxing, shooting, table tennis, tennis, weightlifting and wrestling. However, one can argue that Delhi Commonwealth Games allowed for more Indian presence thus more chances for a conversion into a medal. Gold Coast, on the other hand, covered seven sports: athletics, badminton, boxing, shooting, table tennis, weightlifting, wrestling.
If we take a closer look at the sports that were on offer in Manchester and then in Delhi in comparison with what was covered in Gold Coast, the difference becomes clearer and paints a rosier picture for Indian sport — something that was hurt significantlyy by the paltry two medals at the Rio Olympics two years back.
In Manchester, of India's 30 gold medals, 14 came came from shooting and 11 from weightlifting. Back then, India won eight medals in pairs and six in individual events in shooting. Pairs events are not part of shooting anymore. In weightlifting, medals were doled out with nine in every weight category – snatch/ clean and jerk/ overall. In weightlifting, India had won 11 gold medals with only four coming in the overall category while the seven remaining came in snatch or clean & jerk. In Gold Coast, in comparison, India won seven gold medals in shooting and five in weightlifting.
Using Delhi as a yardstick for comparing India's showing in Gold Coast, the difference becomes even clearer. India's medal count in 2010 was boosted by the inclusion of sports such as archery, tennis and Greco-roman wrestling – sports that suited the country. However, Australia/Gold Coast picked beach volleyball, diving and mountain biking, where India didn't even make an entry.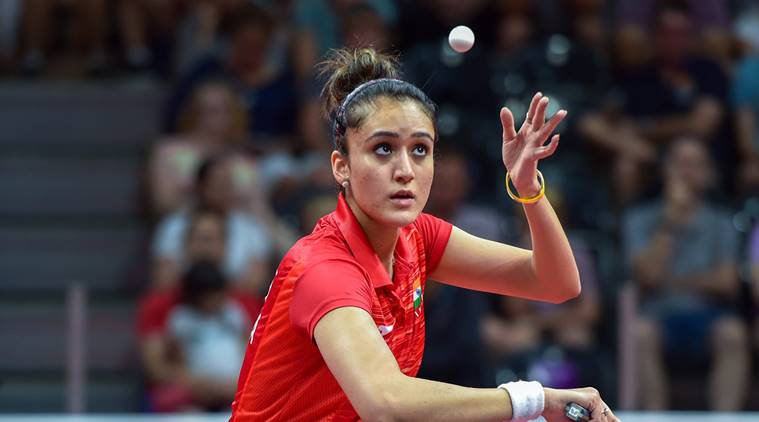 Manika Batra emerged as India's highest medallist with four medals won at the Commonwealth Games in Gold Coast. (Source: PTI)
Shooting, wrestling and weightlifting have always been the frontrunners for India in terms of medals won. That didn't change in Gold Coast either. India won 16 medals in shooting (7 gold, 4 silver and 5 bronze), 12 in wrestling (5 gold, 3 silver, 4 bronze) and equal number of nine medals in weightlifting (5 gold, 2 silver, 2 bronze) and boxing (3 goal, 3 silver, 3 bronze). But it was table tennis that created the biggest surprise. With eight medals (3 gold, 2 silver and 3 bronze), the sport made a massive edge over its collective 12 medals since 1930 up until the last edition in Glasgow. India won medals in men's team, women's team, Manika Batra in women's singles (all a first for India), Achanta Sharath Kamal/Sathiyan G, Batra/Mouma Das, Harmeet Desai/Sanil Shankar Shetty, Sharath Kamal and Sathiyan G/Batra.
State-wise contribution to CWG 2018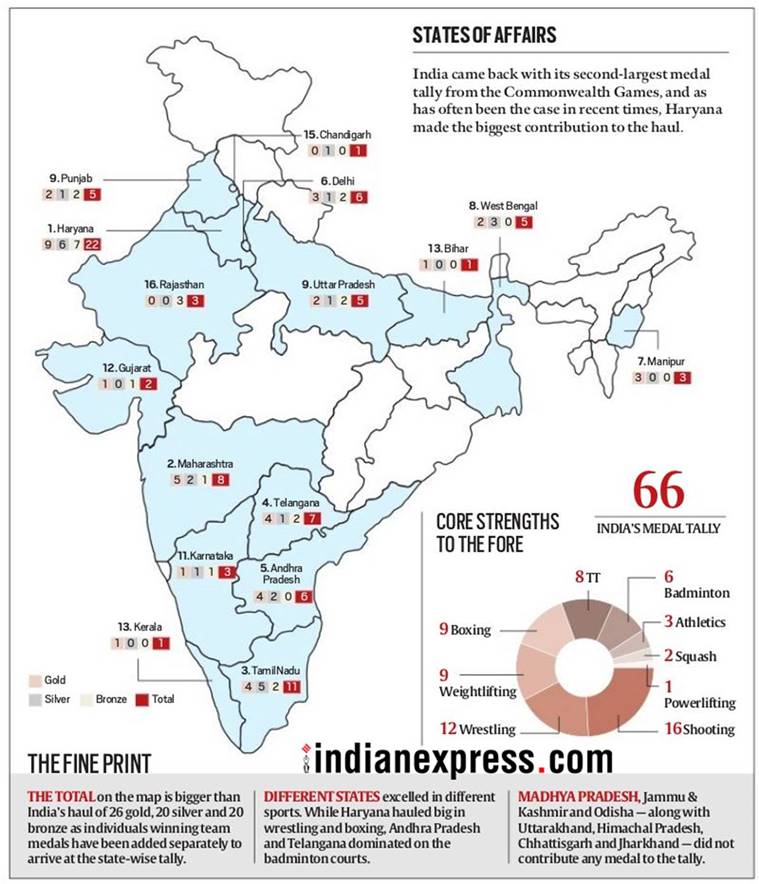 State-wise breakdown of India's medal tally at the Commonwealth Games in Gold Coast.
Haryana once again led the charts with medals added to India's tally. With a total of 22 medals (9 gold, 6 silver and 7 bronze), Haryana was head and shoulders above the rest with Maharashtra second best with 8 medals (5 gold, 2 silver and 1 bronze) and Tamil Nadu third with 11 medals (4 gold, 5 silver and 2 bronze). Elsewhere, Madhya Pradesh, Jammu & Kashmir, Odisha, Uttarakhand, Himachal Pradesh, Chattisgarh and Jharkhand made no medal contributions.
Haryana dominated in boxing and wrestling with established centres in 'Little Cuba' in Bhiwani for the pugilists and an already strong presence for wrestlers across the state. Andhra Pradesh and Telangana dominated the badminton courts with suitable facilities and coaching centres in the region such as centres run by Prakash Padukone and Pullela Gopichand.
It must be kept in mind that the numbers here are inclusive of individuals winning medals in team events such as badminton or table tennis.
For all the latest Sports News, download Global Express News App
iesp