Asian Games: Sushil Kumar Eliminated After Shock Defeat In Qualification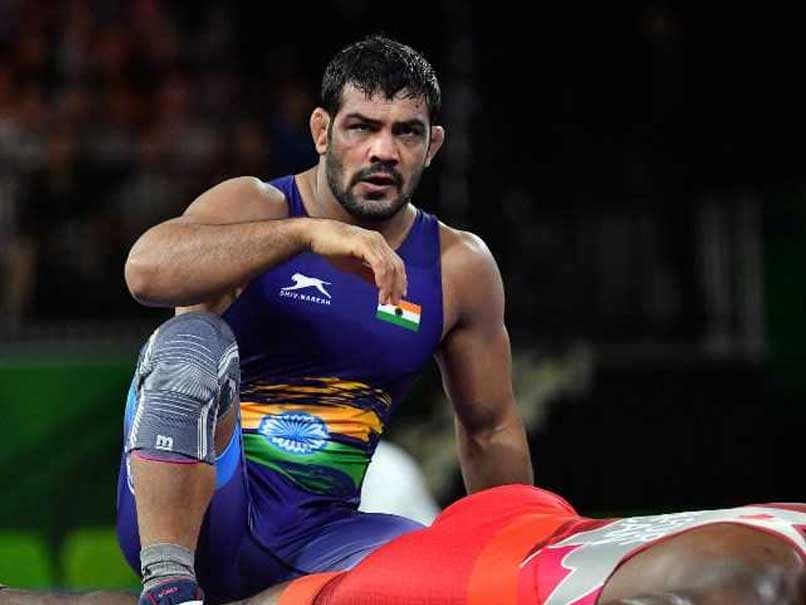 Sushil Kumar lost his qualification round of 74 kg wrestling event to Bahrain's Adam Batirov but remained in contention for a medal through the repechage. However, Sushil's hopes of winning a 2018 Asian Games bronze medal were dashed after Batirov lost his quarterfinal bout to Japan's Fujinama Yuihi 2-8. If Batirov had made the final, the Indian would have had a chance to win bronze through the repechage. In the qualification round, the two-time Olympic medallist had lost 3-5 after leading the match 2-1 after the first period with a takedown. But Batirov made a sensational comeback to put the Indian wrestler on the back foot. The London Olympics silver medallist created two opportunities to score in the second period but could not convert.
Batirov, on the other hand, capitalised on his chances and took a 3-2 lead with a takedown and then pushed the Indian out for a win.
Meanwhile, Sandeep Tomar lost his quarterfinal bout 9-15 to Iran's Reza Atrinagharchi. However, he is still in contention if his Iranian opponent reaches the final. Sandeep had won his pre-quarterfinal bout against Turkmenistan's Rustem Nazarov 12-8.
In the men's 65 kg freestyle, Bajrang Punia qualified for the finals after registering a convincing 10-0 victory over Mongolia's Batmagnai Batchuluun. Now, Bajrang has assured India of at least a silver.
Earlier, Bajrang beat Mongolia's Batmagnai Batchuluun 12-2 to enter the semi-finals.
The Indian wrestler beat Sirojiddin Khasanov of Uzbekistan by technical superiority in his campaign opener.
Bajrang struggled in the early stages as Khasanov opened up a comfortable 3-0 lead. But the Indian staged a strong comeback by notching up six consecutive points to lead 6-3 at the break.
In the men's freestyle 86 kg category, Pawan Kumar lost 0-11 to Iran's Hassan Yazdanicharati.
And in the men's freestyle 97 kg quarterfinals, Mausam Khatri lost 0-8 to Uzbekistan's Magomed Ibragimov.
(With inputs from agencies)
n_S