Akarsh Khurana: High Jack is a funny take on a serious issue
Written by Mimansa Shekhar | New Delhi |
Published: May 18, 2018 6:50:04 am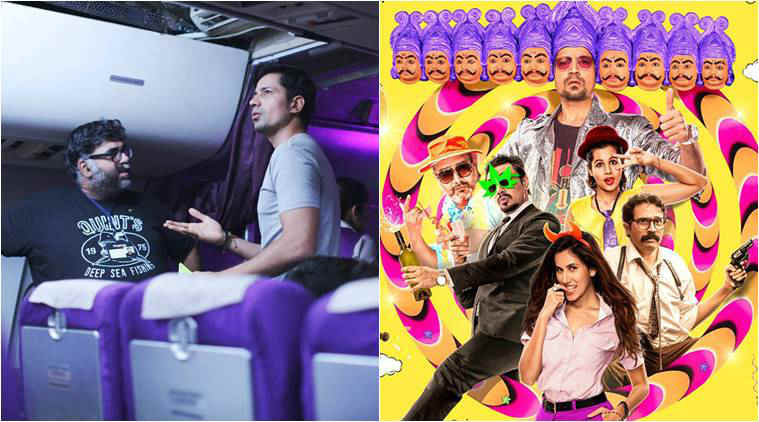 Akarsh Khurana has directed High Jack and soon-to-release Karwaan.
Versatile writer-director Akarsh Khurana, whose latest film High Jack releases today, shares with indianexpress.com how shooting for the movie was no less than a party. The comedy film stars Sumeet Vyaas, Mantra Mugdh, Sonnalli Seygall and Kumud Mishra.
High Jack shows a hijacking gone wrong and how it leads to situational comedy. Akarsh clarified that the film is a funny take on a serious issue. "Actually, in the film, no one is trying to be funny and the hijackers are taking their job very seriously. The only thing is they are not very experienced. And they run into a situation where Sumeet Vyas' character is high on some illegal substance and they had not expected any kind of obstruction like that. So it's interesting how that kind of plays out and affects their plan because it was something they were not at all prepared for. So everyone is going about their job quite honestly. But situationally things get funnier," he said.
Also read | Sumeet Vyas on High Jack: I wanted to explore a slightly weird topic
Akarsh and Sumeet have been associated for the past decade. The duo had previously worked in TVF web series Tripling and are collaborating again for Tripling 2. Akarsh shared with us how Sumeet came onboard High Jack too.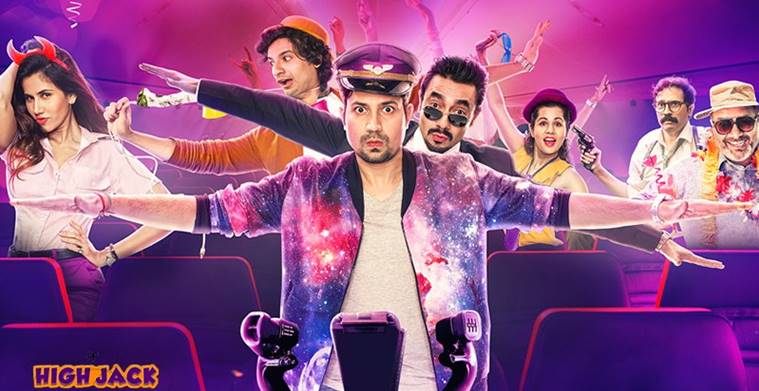 High Jack stars Sumeet Vyaas, Mantra Mugdh and Sonnalli Seygall and Kumud Mishra.
"I had sent the script to Sumeet to read and give his thoughts on the film. He actually liked the script and called me and said 'I would be interested in playing this part'. That was a very lucky break for us that Sumeet considered it," he revealed.
Also read | High Jack actor Mantra: It's as if some very mischievous friends have made this film
His other High Jack actor Mantra had in an interview with us said that after watching the film, the audience will feel as if a group of mischievous friends have made it. At the mention of this Akarsh laughed and said, "It's not untrue because a bunch of mischievous friends did make the film. Either the people in the film were friends or they became friends in the course of the film. It always felt like a big party. It was very important that we cast people who would get along well because we had to shoot for three weeks inside a plane in May. It was really hot. If we had people who were difficult, it would've become quite a complicated scenario."
Sumeet Vyas and Sonnalli Seygall in a still from High Jack.
High Jack has been touted as a stoner comedy. We asked Akarsh whether this genre will be accepted in Bollywood and he said, "We can only hope. Even Go Goa Gone was made and it did well. I never thought it in a genre. I thought we were making a film that we were interested in. It's a funny film, a situational comedy but it also has thriller elements in it. Stoner comedy is a Hollywood term used quite loosely about a film where people use drugs and do funny things. So I guess there is some sense in that. Right now, the encouraging thing is people have responded well to the promos."
High Jack, which initially had tentative titles like High On a Plane and Udd Gaye Tote, was set to release on April 20. But due to certain Censor Board troubles, it got shifted and will now release on May 18. Akarsh said, "It wasn't like the postponement happened again and again. There was a procedure with the Censor Board which took some time. So this was something which was out of our control. And I was very keen that it doesn't get too delayed from the original date because all the plans created should not go away. The film's music is doing great. So I think we managed to retain that little bit of buzz. We didn't completely lose it. So that was a good thing."
For all the latest Entertainment News, download Global Express News App
iebw