6 Fantasy Football Surprise Packages Who've Got This Premier League Season Off to an Absolute Flyer
It seems like only yesterday we were standing in-front of a towering big screen, pint of beer boiled in seconds by the summer sun and poised to be hurled into the cloudless sky the very moment Gareth Southgate's plucky England side scored another goal.
But the World Cup is behind us now, and the Premier League has returned in typically dramatic style.
In the opening four matches, we've seen Liverpool's defence go from a sieve to a safe as if by magic, Chelsea discover the luxurious joys of Sarriball, and Watford threaten to do a Leicester City with their perfect start to the campaign.
Fantasy Football has evolved greatly in recent times. Some may recall the panic of, back in the day, forgetting to post transfer requests to the newspaper. Dark times indeed.
The modern, online format is a joy to behold – packed full of stats, a fluctuating player valuation system, and the variety of bonus chips available to test the guile and cunning of managers.
So far this season, there's been some real surprise packages racking up some serious points, and here's six of the surprise packages who've rewarded their managers' faith thus far…
6. Theo Walcott – Everton – 23 Points
Theo Walcott is still in his 20s, somehow, and is looking as youthful as ever with Everton at the moment.
The former Southampton wonderkid looks to be excelling under Marco Silva with the Toffees, and has rewarded Fantasy Football managers with a return of two goals and an assist from the opening set of fixtures.
Given his history with injury problems, it remains to be seen whether Walcott can keep his impressive points tally ticking throughout the campaign, but he's certainly made an excellent start to the season.
5. Callum Wilson – Bournemouth – 24 Points
How Callum Wilson missed out on a call-up to the England squad behind Arsenal's Danny Welbeck Champion of the Bench Warmers is truly a mystery.
Having heroically battled back from back to back cruciate ligament injuries, the 26-year-old is back to his best, and has started the 2018/19 season with a bang – scoring twice and making three assists.
Bournemouth are playing some lovely football under Eddie Howe at the moment, and Wilson looks like he'll be playing a key role in the club's progress this season.
4. Lucas Moura – Tottenham Hotspur – 29 Points
Fitness issues reportedly kept Spurs' Lucas Moura out of the starting lineup last season, but the Brazilian ace has really hit the ground running this season, stepping in with aplomb while Son Heung-min has been playing to avoid a new career at the Asian Games.
Moura's early season form has seen his value rocket, as he contributed three goals and an assist to his side's cause – including a stunning brace in the 3-0 win over Manchester United.
3. Aleksandar Mitrović – Fulham – 29 Points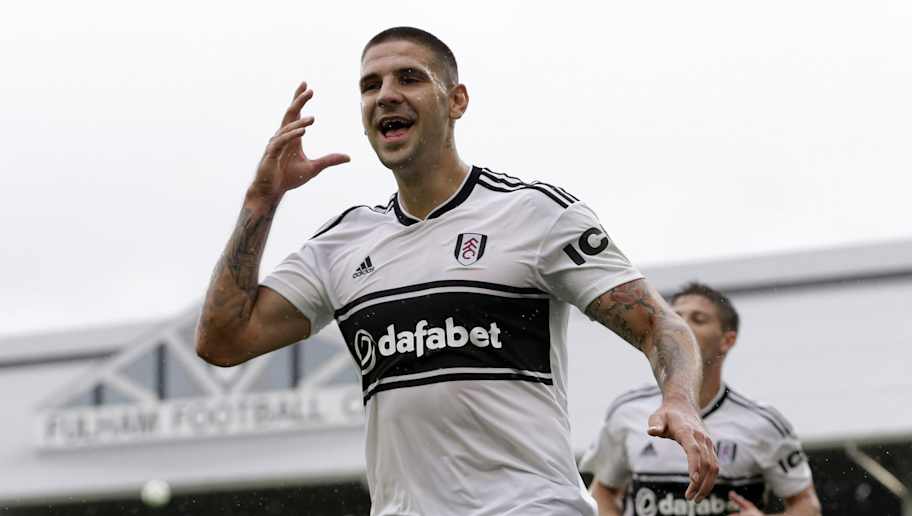 You know what Newcastle United could really do with? A powerhouse forward capable of banging in some goals.
Look away now Magpies fans, because Aleksandar Mitrović has been tearing it up since making his permanent move to Fulham in the summer, following a barren spell at St James' Park.
The Serbian striker has looked imperious in the box at times for the Cottagers, and has tallied up four goals and an assist for the Premier League new boys already.
2. Neil Etheridge – Cardiff City – 31 Points
Cast your mind back a couple of seasons, and you may recall Jordan Pickford becoming the prince of Fantasy Football keepers, despite his team Sunderland imploding around him.
It seems like this could be the case for Cardiff City's Neil Etheridge this season, who has been a very busy boy indeed in the early stages of the campaign.
In his opening four matches, Etheridge has made a stunning 17 saves, and picked up a couple of clean sheets too.
Indeed, the Philippines international is the top scoring Fantasy Football keeper so far this season, and will be preparing himself for a host of eventful afternoons to come.
1. José Holebas – Watford – 34 Points
To put José Holebas' unprecedented rise in Fantasy Football stature into perspective, here's a tasty stat for you to chew on: In just four matches, the 34-year-old defender has racked up almost half the points tally he made in the entirety of last season.
Holebas has been in majestic form for his side so far this season, chipping in four assists, a goal and two clean sheets to kick start the campaign.
However, do be aware that the Greek international is rather partial to a yellow card, having picked up 21 bookings across the two previous seasons.
Global Express News