10 Liverpool Players Who Were Supposed to Be the Next Big Thing But Weren't
Young players billed as Anfield's 'next big thing' actually fulfilling their potential? It'll never catch on.
Trent Alexander-Arnold and Joe Gomez are bucking a well-established Liverpool trend to the point that it's almost disrespectful. Not since Steven Gerrard, really, had we seen an academy graduate make an impression the way Alexander-Arnold has in his breakthrough year, and rarer still is the story of the young player with little first-team experience arriving from elsewhere and successfully honing their craft in a Liverpool shirt.
Since we have these renegades threatening to break the long chain of third rate youth development, then, let's have a look at some of the Liverpool players who were supposed to go on to be something special… but definitely didn't.
1. Jon Flanagan – Rangers
Jon Flanagan was the prototype for Trent Alexander-Arnold. He was the Scouse, home-grown full-back that was going to make the right side of defence his own… up until he wasn't.
A couple of underwhelming loan spells with Burnley and Bolton preceded Flanagan's release in the summer, largely attributed to legal controversies, but he was 25 by then, and the chances of him making a surge into the first team at that point were virtually non-existent.
He's experienced a bit of a revival north of the border of late, having been handed a lifeline by Rangers manager and Reds legend Steven Gerrard, who he played with him in many of his 51 first team appearances at Anfield. What could have been though, eh?
2. Oussama Assaidi – FC Twente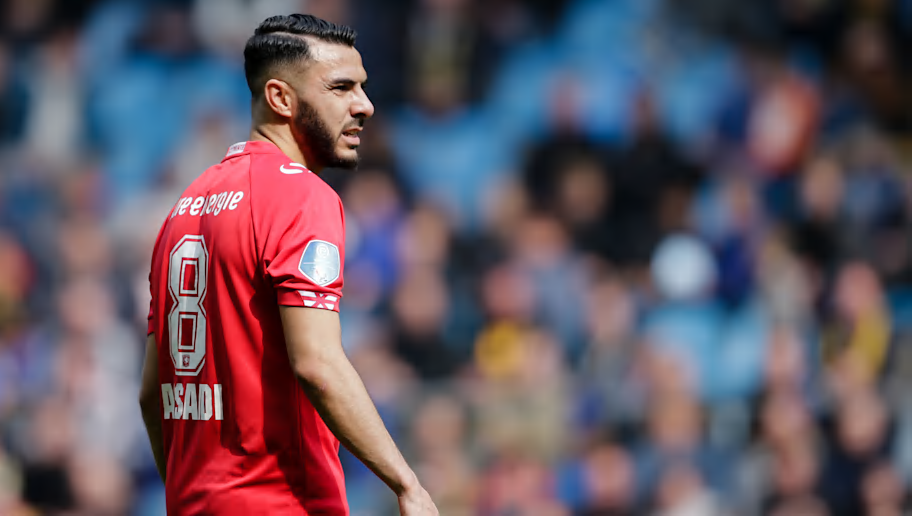 Now on the sidelines at Twente with a knee injury, as far as his career trajectory goes, Assaidi is more or less back where he started when Liverpool signed him in 2012.
He arrived from Herenveen to some fanfare. I mean, he looked good in some YouTube videos, so that was it, he surely had to be a good player.
Three years later he was sold to Al Ahly for £1m less than the Reds bought him for, and less than two years later he joined Twente for free.
3. Danny Wilson – Colorado Rapids
When you Google Danny Wilson the top result is the Wikipedia page for the Dundee pop rock band 'Danny Wilson' who disbanded in 2014.
The second result is Danny Wilson, the footballer who once played for Liverpool, Hearts and Rangers, and now plies his trade for Colorado Rapids in MLS.
In fairness, the 26-year-old centre back (who was a diamond on Football Manager circa 2012) has landed on his feet in comparison to some others on this list, but he fell significantly short of the huge potential he possessed when he signed from Rangers in 2010.
4. Jay Spearing – Blackpool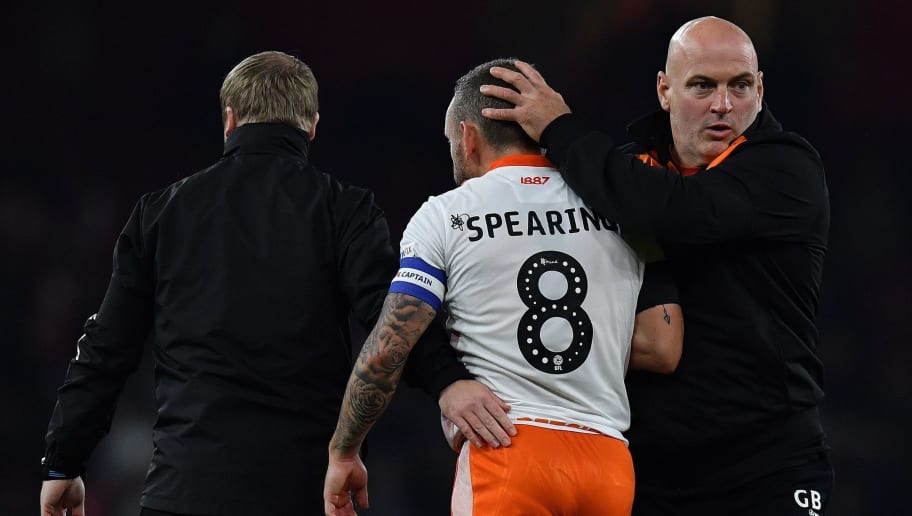 Spearing's slow descent from 'next Steven Gerrard' status to lower league journeyman has been pretty sad to watch really.
Leaving Liverpool in 2012 after his final crack at first team football didn't quite come to fruition, he landed at Bolton Wanderers, where he made over 100 first team appearances in the Championship and League One over a five year spell.
After his release in 2017, he landed at Blackpool, where he has since struggled with injuries as he enters his 30s.
5. Andre Wisdom – Derby
Wisdom has fallen a fair way since his early Anfield promise, now on the fringes of the Derby County squad with just five appearances so far this season.
Another victim of Liverpool's youth development failures in recent years, Wisdom made just fourteen first team appearances, spending most of his career out on loan at Derby, West Brom and Red Bull Salzburg, before joining Derby permanently in 2017.
6. David Ngog – Budapest Honved
Back in 2009, when Liverpool were actually in a Premier League title race, David Ngog was the understudy to a free-scoring Fernando Torres. How times change, eh?
He actually made 64 appearances for the Reds amid all the madness going on there between 2008 and 2011, and scored nine goals, but didn't really come close to realising his potential.
Since his release, he's done quite the tour of Europe. Three years with Bolton preceded spells with Swansea, Reims, Panionos in Greece, before joining Ross County in Scotland, from whom he was let go upon their relegation from the Scottish Premiership.
He's now in Hungary, and has scored once in seven appearances for Budapest Honved.
7. Jordon Ibe – Bournemouth
To call Jordon Ibe a failure at Liverpool isn't strictly fair. He was sold for £15m to Bournemouth just as his first-team opportunities at Anfield were starting to emerge.
However, it's a list on players who didn't fulfil their potential, and we're showing no mercy. He scored just four times in 58 appearances for the Reds after all. And, he definitely wasn't the Raheem Sterling replacement some predicted he would be.
8. Jack Robinson – Nottingham Forest
Robinson was once billed as the answer to Liverpool's longstanding left-back troubles, but left in 2014 after just three first team appearances.
Bouncing around with various Championship loans prior to his release, Robinson is now a regular starter at left back for Nottingham Forest, so at least he seems to have found his level.
9. Divock Origi – Liverpool
It's pretty glaringly obvious to anyone looking in from outside that Origi doesn't have much of a future at Liverpool, but fair play to him for clinging onto that dream.
He was signed in 2014 for just short of £12m, and immediately loaned back for a season in which he scored nine goals in 44 appearances.
Some sporadic first team involvement and a patchy loan spell in Germany later, the emergence of the front three of Mohamed Salah, Sadio Mane and Roberto Firmino has pretty much left him in the dust in recent years, and having featured just once from the bench in the Premier League, it seems his days at Anfield are numbered.
10. Lazar Markovic – Liverpool(?)
Lazar Markovic is, apparently, still a Liverpool player. Since signing from Benfica to much excitement for €25m in 2014, he's had a few loan spells away with Anderlecht, Hull, Sporting CP and Fenerbahce, but truth be told he's never really shown he's anything close to being first team quality.
In theory, he could make a late surge into the first team, but you'd reckon Salah shouldn't have too much to worry about.
Global Express News